Heavy windstorm last night.took out the power in the area.Heavy rain lashed us for hours.Blew down a few cottonwoods in the most unfortunate place.Took out the outside tent and Bren's summer sanctuary (LaLa).
A few Pics.
The Trees.
and The Damage done.
Bren's Yard Tractor and Hay Trailer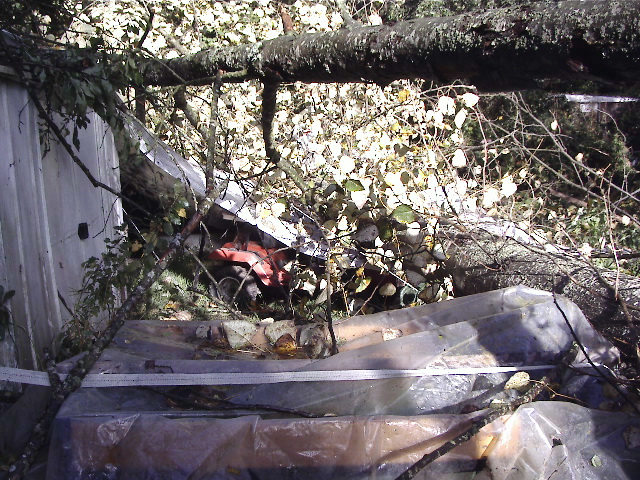 Plastic Lump is Expensive Horse Shit Vacuum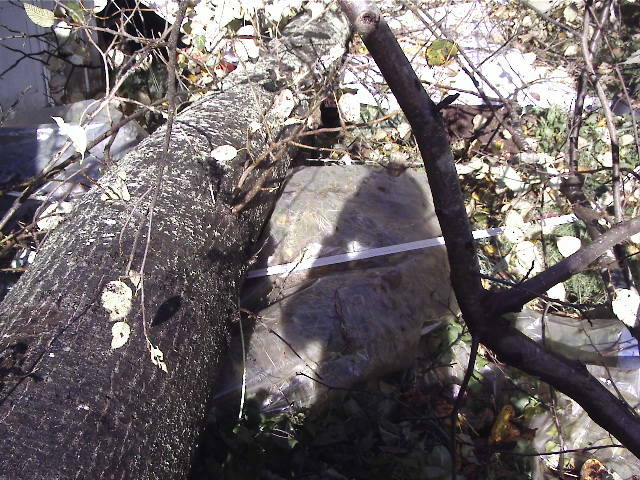 The Tent is under there.It's the bed end that I had just vacated,days earlier, to be in the house with the violently ill Bren.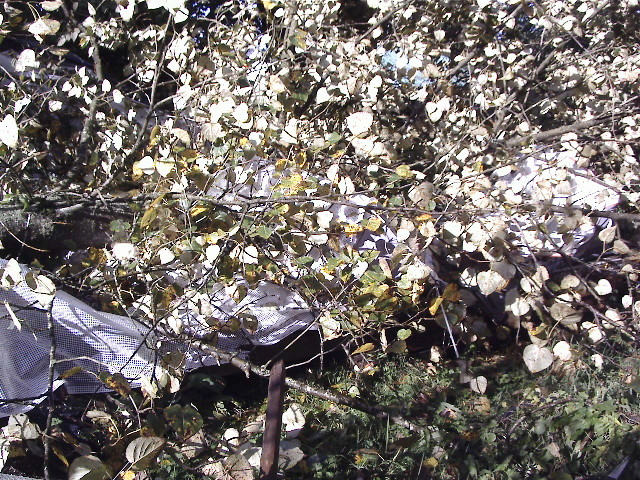 Corner of bed is left center of pic.
It's all under there.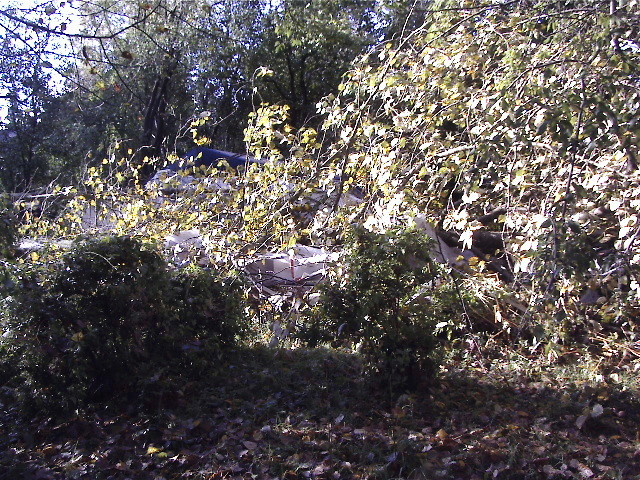 Plants took a beating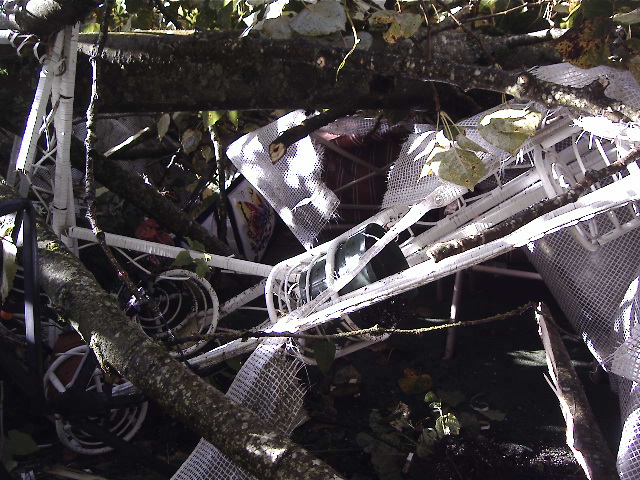 Only Wall left standing?
The outdoor,late night,movie watchin lounge just barely survived.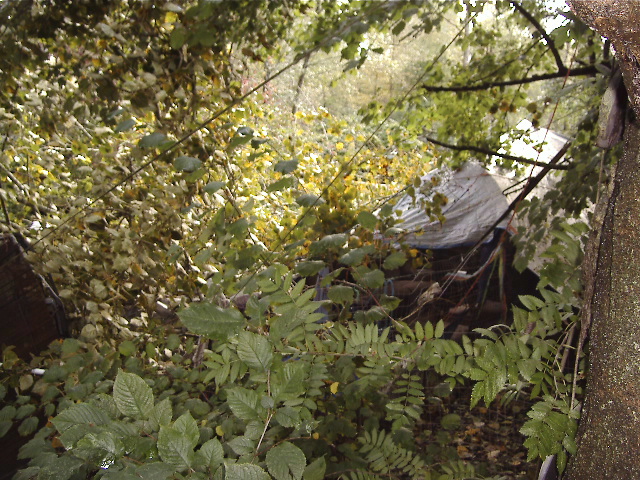 The beautiful magnolia tree that was once 40 ft tall and 30 ft around has been reduced to one 15 ft stick.
The downside of this is the physical effort of cleanup and the finacial replacement of the tent,gazebo, associated tarps and lawn furniture.Won't know total extent of damage until I can get that tree(s) cleaned up.
Still got 2 more down in the neighbours pasture where Bren keeps her horses.
Also still splittin and cutting to length a cord of firewood.It and my chop saw were all tarped over til the wind came.Wet mess there too.
Well enough of this ,I got work todo.
Can't go touring til I get Bren setup again in her Happy LaLa Summer Staycation site.

Dennman




Posts

: 1412


Join date

: 2012-10-31


Age

: 72


Location

: Courtenay



shit dennman,sorry your having to put up with that shit,,damn lucky you vacated the tent,,,,hope brens gonna be ok!! yer in our thoughts man!
Only good to come from the fall is that the 2 smaller trees in that first pic are bone dry alder.Can't do much with them until I get the cottonwood out of the way.Then i can access my lawn tractor and trailer to haul the alder to the wood shed.
Slow goin removin limbs from the top of the tree down.Still some slightly damaged & undamaged things (glass top table and chair set,small fridge,metal shelving,lights) under the limbs.Our expensive foam mattress is going to be the hardest to get out.Once I clear those, I can drop manageable size rounds off the trunk.

Dennman




Posts

: 1412


Join date

: 2012-10-31


Age

: 72


Location

: Courtenay



Geez Den thats really the shits , I wish i could help ,
Hope it works out better then it sounds
Dave

Big Dave




Posts

: 613


Join date

: 2012-11-06


Age

: 64


Location

: Osoyoos B C



Fuckin awful...sorry to hear Denn, glad nobody injured

sunnydog




Posts

: 2014


Join date

: 2012-10-28


Age

: 52


Location

: Akimbo Alogo



With buddy Gerry's help we got the cottonwood cleared away.Many piles of limbs and leaf debris in the yard now.The "rounds" probably weigh 100 lbs. per foot. will have to recut those to a removable size.I got all the bedding and mattresses outa the tent. Lotsa laundry goin on.Got a little sun drying on the two mattresses today.
Cut up 2 of the alders so far.Ran outa daylight and energy as I had already moved 19 bales of hay to the barn.
More storms forecast from Wed. til Sun. with the potential for record breakin rainfall.Let the flooding begin.

Dennman




Posts

: 1412


Join date

: 2012-10-31


Age

: 72


Location

: Courtenay



Sorry to hear this Denn...bummer, hopefully the worst is over. good no one got hurt by falling debis.......bike OK?

Roadhammer




Posts

: 277


Join date

: 2012-10-31


Age

: 66


Location

: Mayberry



Bren's been outa the tent since mid Sept.Last year I was sleepin there til Nov.Had a few good windstorms then too.
Her side of the mattress got a pretty good size 2" poke through ,from a limb stub on the tree trunk.Probably woulda been pinned or flattened had I been in there that night.
Scoots OK .Still outside in a shelter that so far has remained standing.
Got all the dry windfall alder cut to length and stacked in the woodshed.
Now it's just all the other debris to move and hope that this weeks storms don't add to the mess.


Dennman




Posts

: 1412


Join date

: 2012-10-31


Age

: 72


Location

: Courtenay



Sorry to hear dennis. At least the shovel is good and nobody got hurt.

bromanguydude




Posts

: 135


Join date

: 2014-03-24



I've got Bren's Summer Stacation site all set up again.
Scrounged up a damaged replacement gazebo for $20,and bought a 2/3 off, on sale, new tent and a big tarp for $300.
I just get it all set up so it won't blow down in the wind and a freak direction gust dropped a large plum tree on one end.No major damage since the tarp was tied to it and slacked off when the tree fell into it.
Now today another two cottonwoods blew down today. Farther back (50') in the yard. One just brushed the green house with the top and the other is resting on a vacant RV motorhome that has been used as a temp guest house.
Too miserable out there to assess the damage today.
Gettin mighty fuckin tired of cleaning up trees.At least in the other blow downs there was some usable firewood.
Fuck ,I'd just like to enjoy my retirement and ride like I had planned to do so many years ago.

Dennman




Posts

: 1412


Join date

: 2012-10-31


Age

: 72


Location

: Courtenay



Well Trump said there's no climate change happening so we gotta trust that...meanwhile the climate change is causing some weird weather everywhere. Hope ya get some fair weather soon.

sunnydog




Posts

: 2014


Join date

: 2012-10-28


Age

: 52


Location

: Akimbo Alogo



---
Permissions in this forum:
You
cannot
reply to topics in this forum